Do Spiritual Healers Help Ease Back Pain?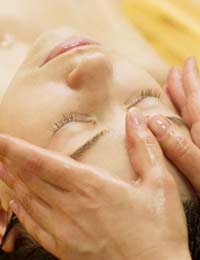 People who have suffered from back pain for a very long time may be at the end of their tether and willing to try any type of therapy aimed at easing the discomfort of living with back pain and this may include the concept of spiritual healing.
What Is Spiritual Healing?
Spiritual healing is a term given when a person cleanses their mind and body by opening up new channels of energy and schools of thought that previously they were either unaware of, of didn't pay any regard to.Most spiritual healing begins with an already established 'healer' encouraging the affected individual to address issues in their life using different modes than before. This can include using touch, questions, positive thinking and changing the level of awareness.
The process is not a permanent change for the individual, but once the skills are learned, can be applied again and again until the conscious mind embraces the new found feelings and knowledge of oneself.
How Can It Help Back Pain?
Spiritual healing is now becoming a possible option for helping treat many different illnesses and conditions. Healers are also now trying to encourage the partners or significant other of the person suffering pain to learn the skills needed to carry out the healing.
It is thought that back pain relief may come from the muscles holding less tension after receiving healing although the clinical benefits are difficult to measure. It is also possible that the nerves may repair themselves more readily which is often a main problem associated with back pain.
The results so far from trials carried out by universities have shown that the results for helping ease pain are very encouraging and now the NHS are keen to use this practice within their healthcare settings for patients with chronic pain such as those with long term cancer pain and back and spinal problems. This is very encouraging for patients as this will mean that the service does not have to be paid for when it is given as it will be covered by the NHS budget.
For those wanting to find out more about spiritual healing, there are several online sources and it is possible that your GP or even church will be able to suggest a reputable person. A spiritual healer may be able to come to your own home if required as they realise that those in pain might be less able to travel.
Do I Have To Believe In It For It To Work?
In general yes you do have to have a certain faith that the therapy will work for you in order to feel any benefit. This does however also apply to most other therapies as the mind is a very powerful tool and may prevent the body from feeling any benefit if it is adamant that it will not be affected.
To some degree the person must have an open mind and allow the healer to try and treat the problem.It really doesn't matter what religious faith you follow as that is more the responsibility of the healers themselves than the patient.
Hundreds of people suffer on a daily basis with chronic pain and back ache and most will be willing to try anything that will help relieve their pain.
Spiritual healing is not advised to be a replacement for conventional medicines and evidence based practices but may compliment the existing treatments offered.
You might also like...