Can Back Pain Be Genetic?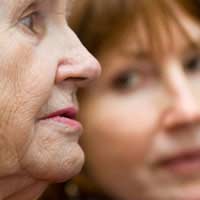 The causes of back pain are vast and very varied and often the initial cause may never be fully understood, but many people often wonder whether it can be a genetically inherited problem.
Is It Possible For Back Pain To Be Genetic?
Experts have been thoroughly researching and identifying key issues surrounding back pain for many years and have found strong evidence to suggest that some incidences of back pain may well be related to genetic factors, though these factors may not be the only issues involved in the development of the pain.
Recent research has showed preliminary results that genetically associated back pain may be more widespread than first thought and further studies are being planned worldwide to investigate these findings further. Scientists hope to discover the biological and mechanical similarities between family members and isolate the exact causing contributory factors which will help to explain how the problems develop which in turn will allow doctors to identify those at risk and diagnose and treat them earlier on than at the moment.
What Types Of Back Pain Conditions Can Be Passed On?
There are many conditions that may cause back pain that may be passed down through generations and these include but are not limited to osteoarthritis, scoliosis, degenerative disc disease and to some degree osteoporosis.It is not purely genetics that determine whether someone is going to have a back injury as an individual may be an isolated case within many generations but for some it is more likely.It may also be possible for those who have grown up in an environment where back pain has been a predominant issue will grow to develop their own types of back pain though this type of pain may well be more psychological than actually physical.
Lessening The Chance Of Back Injury
There are several ways in which someone can try and protect themselves from suffering back injury and pain, and those who have a family history of back problems may want to be extra vigilant.
The single most successful way of protecting your back is to make sure you take regular exercise that encourages muscles strength and development. Not only will the muscles around the back become stronger and more able to cope with heavier loads, but the weight will be transferred to be carried through the more developed muscles of the legs, arms, abdomen and buttocks preventing the back from carrying much of the load.It is also essential to ensure the diet is balanced and varied and includes lots of fresh fruit, vegetables and calcium which are essential for healthy development of the bones and muscular tissues. This is especially important during childhood when the density of the bones is formed which will last through adulthood.
Taking care to lift and move items properly to avoid back injury is also important especially if you work in a high risk environment when moving and handling are part of every day tasks. Policies and guidelines must be adhered to and lifting and moving aids used when necessary.
Back pain is a source of many problems in the UK, not only causing the loss of productive working hours but also puts great costs on the NHS and Government without even mentioning the discomfort and associated condition suffered by the person with the back problem.Research will continue to investigate back pain with the aim of being able to understand why it is such a problem and how to identify those most at risk, diagnosing problems early and developing strategies to prevent it occurring in the first instance.
You might also like...