Strains, Sprains and Back Pain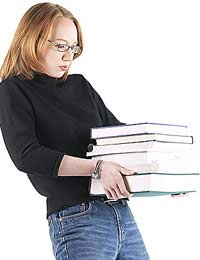 Strains and sprains are both very common injuries and account for most of the complaints of back pain. They are different and affect differing parts of the anatomy.
A strain relates to the muscle or tendon (tough fibrous tissue that connects muscles to bones) that has been stretched too far. Damage to the muscles or tendons can result in muscle spasm, weakness and a decrease in normal mobility.
A sprain is with regards to the ligaments that attaches bone to bone. A sprain is often more painful and serious than a strain and can take a lot longer to heal. The damage can be anything from an over stretched ligament to a total tear, that arises if the region has been stretched out of its normal range. As pain levels are extremely high and instant, an x-ray may be necessary to rule out a fracture.
How Does a Strain Occur?
A strain is the result of a high external force or pressure (such as might occur during sports) known as acute strain, or can happen if the muscles are overworked, for example when lifting a heavy object or by repetitive movements; this is known as chronic strain.
This can be avoided by using lifting aids or correct moving and handling techniques, or by warming-up sufficiently before sports so as to increase muscle flexibility, have a faster response time to circumstances and to increase the blood circulation around the body.
How Does a Sprain Occur?
A sprain is normally the consequence of a slip, sudden twisting movement, fall, sports injury or road traffic accident.Initially it is best to immobilise the person and assess the damage done. If necessary call for professional help in order to rule out a more serious injury; very serious tears of the ligaments may require surgery.
Treatment of a Strain or Sprain
For either injury, the first action to take is rest for around 48 hours. In the case of a strain, activity should be resumed as prolonged rest can cause the injury to take longer to heal. The average strain takes around two weeks to heal completely.Ice should be applied to the area to reduce swelling, bruising and aid in pain relief.Anti-inflammatory medications and analgesics should be given as directed.
Prevention of a Strain or Sprain
The simplest measure to take in order to prevent an injury is to maintain a healthy weight for your frame. This can be achieved by a balanced diet and a regular exercise programme. Both of these also mean that in the event of an injury, the healing process will be a lot faster.
Always warm-up before sports, wear correct footwear ensuring that it is of a suitable size. If needed use protective clothing; this applies in the work setting also.
Avoid exercise if you are extremely tired or in pain. This will cause a lack of concentration and accidents occur.
Risk Factors
Certain occupations carry higher injury risks than others. Make sure correct techniques and equipment are used.Anyone who has a greater curvature of the lower back which may be from obesity, pregnancy or a developmental disorder has a higher incidence of a back strain or sprain.
Anyone with weak abdominal muscles should be more aware of their limitations, as should those who participate in high contact sports.
Strains and sprains cause the highest prevalence of back pain. Many incidences could have been avoided with a few precautions, though some people seem to be more prone than others.
You might also like...