About Our Site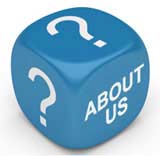 BackPainExpert was formed to offer a unique reference point on advice on back pain remedies, treatments and pain relief.
Anyone who has suffered with back pain will know how much it can affect life, not only causing pain and distress, but interfering with work and personal life too.
It is estimated that a staggering 75% of adults will experience back pain at some time in their life, high-lighting the need to gain an insight into the causes of back pain, how it can be treated and most importantly, how to avoid a back injury occurring.
Backpainexpert.co.uk offers readers a wealth of information about the subject, outlining the numerous back conditions, describing their symptoms, methods of diagnosis and management of back pain using both conventional and alternative techniques.By gaining more knowledge about the spine, how it works and which parts are most prone to injury, we are more able to protect ourselves from damage and take measures to keep our spine and spinal tissues healthy.
The site not only provides information on the more common types of back disorder or injury, but also includes sections on the less well-known issues that affect the back, thus raising spinal awareness even further. It does not intend to achieve an official medical diagnosis as only your doctor can do this, but it is a very useful point of reference for both the general public and many of the healthcare sectors too.

Related Articles in the 'Site Information' Category...