Can Back Pain Be all in the Mind?
By: Suzanne Elvidge BSc (hons), MSc - Updated: 2 Apr 2013
|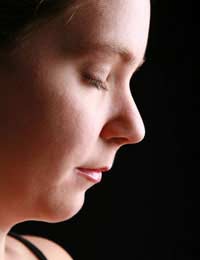 Back pain is one of the most common reasons for taking time off work. Back pain doesn't always have a physical basis – in some people, the pain is psychosomatic and caused by psychological issues rather than physical problems or injuries.
Psychosomatic Back Pain
Being told that their pain is psychosomatic can upset people, because they may think they are being told that the back pain is imaginary, and 'all in the mind'. While psychosomatic pain originates in the mind, it is not imaginary – psychosomatic pain is still painful and distressing. Treatments focusing on the physical symptoms alone may not be effective, and patients may be more likely to recover if the treatment targets the psychological issues as well as the physical aspects.
What's Causing Back Pain?
Around 60% of people with chronic back pain have symptoms of depression. It's not clear whether the depression causes the back pain or the back pain causes the depression, though Belgian research suggests that the back pain may be psychosomatic, at least in some cases. According to a psychologist at Ghent University, only 10% of the people who report symptoms of back pain have physical problems.
Psychosomatic lower back pain is also linked with stress and anxiety. In a similar study, researchers at Manchester Metropolitan University said that depression, fear and low self-esteem were more likely to prolong attacks of back pain and predict a longer time to recovery than the patient's level of back injury.
The Perception of Pain
Some people with back pain have tears in the vertebral discs (the cushioning discs between each bone, or vertebra, in the spine), and these tears are used as part of the diagnosis, and even the indication for the need of surgery. A study carried out at Stanford University in the USA looked at the spines of people with risk factors for disc degeneration, and found that 25% of the people with no back pain still had levels of damage that would be expected to cause pain and difficulty. This suggests that the level of disc damage does not always reflect the level of pain. The people in the study who reported back pain were more likely to have poor coping skills or have ongoing legal cases about back injury than the people without back pain, linking back pain closely with psychological and social issues.
Treating Psychosomatic Back Pain
Treatment for psychosomatic back pain should target the psychological issues, and teach the patients what causes the pain and how to deal with it. In a study at Warwick University, patients with back pain given sessions of cognitive behavioural therapy showed twice as large a decrease in pain and disability as the people who did not receive the additional therapy. Other approaches include individual and group therapy.
Exercise may also be a good treatment for psychosomatic back pain as it can lift mood, relieve stress, and improve confidence and self-esteem, as well as tackling some of the physical symptoms of back pain.
You might also like...