Back Pain: Information for Employers
By: Suzanne Elvidge BSc (hons), MSc - Updated: 8 May 2018
|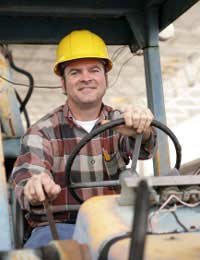 By law, employers are obliged to look after their employees and protect their health and safety. This includes the prevention of back pain wherever possible, and looking after employees with back pain.
As well as the legal obligations, preventing injury and absence and supporting staff improves morale and productivity and reduces costs for the employer.
Preventing Back Pain
Employers have a duty to assess and reduce risk factors for back pain for employees wherever possible, including looking at where tasks can be automated, and if this is not possible, finding ways to reduce risks and make the work easier and less physically demanding. This is not only true for employees who are involved in manual handling or using machinery that causes whole body vibration, but also those who are desk-based.
Risk factors for back pain include:
Lifting, carrying, pushing, pulling, reaching or twisting
Repetitive work
Driving long distances
Operating heavy machinery
Working at computers for long periods
Educating employees, even those without back pain, on how to lift or use heavy machinery, how to set up desks and chairs, or simply how to sit and stand well, will help prevent new cases of back pain and support people with existing back pain. Company-sponsored exercise schemes with professional trainers can also help prevent and treat back pain, and will improve staff morale and overall health and fitness.
Employers should keep communicating with workers, especially those with back pain, to look at how certain jobs can be carried out more easily, and to see where problems might develop. Health monitoring, and tracking sickness and absence, can also help catch problems as they develop, and help employers prevent them getting any worse.
Looking after Employees with Back Pain at Work
The majority of people with back pain are able to carry on at work as normal. However, some people may find that they cannot carry on with their existing jobs without some changes – these can often be temporary but may need to be permanent.
Some employees may not be able to do parts of their jobs (for example, lifting, bending or carrying) – employers need to see if there are other ways of doing this part of their job, or if the employees need to do other duties instead, at least until their back pain is better.
Some employees may find that they can continue to do their job as a whole but might need a bit of extra support in the short term, for example more frequent breaks or shorter hours until the pain resolves.
Occupational health professionals can advise both employers and employees about changes that can help people continue to work with back pain, and even help it get better more quickly. If the company does not employ its own occupational health professionals or safety advisers, the local GP or hospital should be able to recommend someone.
Looking After Employees with Back Pain Who Are Off Work
The longer someone is off work, the harder it can be to come back. It's important to keep in touch with people who are off work for a long period of time, because they can become isolated, depressed and anxious, which can make returning to work more difficult, which can worsen their pain. It's also important not to make this feel like pressure to return to work. The employer should also keep in close contact with the employee's GP.
You might also like...
I'veenjoyedreadingall yourstuff andhope thestem cell injections comeontothemarketsoon as I've beenoff work 5 months. Afterworking with the company 22 years I have not heardfromthemonce i am starting to feel depressed all the medication I'm taking helps but not enough to get me back to work. I got to the stage for a operation but have been advised to hold off as it has a risk of making me worse
malky
- 8-May-18 @ 10:06 PM